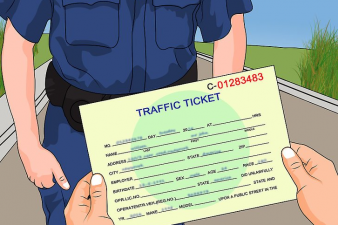 FREE TRAFFIC TICKET CONSULTATION
At Gillingham Law Office, we get it. You got a traffic ticket. You don't have the time to take off work to attend court or you simply live too far away to deal with it yourself. You're busy living life! But, you also want to keep your driving record clean and your license valid. Perhaps most importantly, you don't want the insurance company to raise your premiums. We regularly represent people just like you.
LET US HANDLE IT
Speeding tickets and other traffic violations can have serious consequences to your driver's license and insurance premiums. If you are a CDL holder, it can impact your livelihood. At Gillingham Law Office, we regularly negotiate to keep convictions off of our client's driving record and to amend tickets to less serious offenses. Additionally, we analyze your ticket for any legal defense that may call for a dismissal. For most tickets, Gillingham Law Office is able to appear on your behalf so you don't have to worry about attending court. In most cases, you won't even have to schedule an office appointment with us (isn't technology great?). Your time is valuable…we'll make it as easy as possible.
DON'T BE FOOLED
Your traffic ticket likely gives you the option to either pay online or by mail. How convenient…what could possibly go wrong? First, paying the ticket online or by mail results in a conviction being entered on your driving record. Depending on your driving history the conviction may result in your license being suspended. Second, a conviction can impact your automobile insurance rates. A conviction usually gets reported to the Illinois Secretary of State who then enters the conviction on your public driving record. Guess who looks at your public driving record when your insurance policy comes up for renewal? Your insurance company! Expect your premiums to go up. You may have saved some money today by not hiring a lawyer…but you'll likely be paying a great deal more in the future with your increased premiums.
Of course, your traffic ticket doesn't explain any of this. The government wants your money and they want it fast.
I'LL TAKE "THE USUAL"
Keep my license valid
Keep my insurance premiums the same (sorry…we can't lower them for you)
Make 1 & 2 as easy and affordable as possible
As a criminal defense attorney and former state's attorney, Mark Gillingham has prosecuted and defended thousands of various types of traffic tickets.  Contact Gillingham Law Office for all of your:
Traffic related tickets in
Greene County (Carrollton)
Calhoun County (Hardin)
Jersey County (Jerseyville)
Scott County (Winchester)
Morgan County (Jacksonville)
Macoupin County (Carlinville)
Common traffic tickets include:
Speeding
Accident tickets
Failure to obey traffic signals
Cell phone
No insurance
CDL
Expired registration
Driving while license suspended
Expired license and no valid license