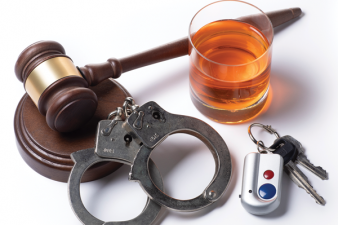 FREE DUI CONSULTATION
A DUI charge can be a frightening experience. You can lose your license, be sentenced to jail, ordered to pay large fines, required to install a breathalyzer in your vehicle, ordered to complete substance abuse treatment and face many other consequences that can impose serious burdens on yourself and your family.  This is why the assistance of an experienced DUI defense attorney is critical if you have been charged with driving under the influence.
LET'S TALK SHOP
Our approach is aggressive. From the very beginning we prepare your case for trial. Was there a legal basis for the stop? Were the standardized field sobriety tests properly administered and scored by the officer (most aren't)? Was there probable cause for the arrest? Was the breathalyzer machine properly calibrated? Was all of the evidence properly preserved? These are just a few of the things we investigate when analyzing your case. At Gillingham Law Office, we are confident that if your case calls for a dismissal or a "not guilty" verdict at trial we will find it.
Let's be real though. Not all cases end in a dismissal or an acquittal. Sometimes you simply need an attorney with polished negotiation skills to get you the best deal possible. After we have thoroughly analyzed your case for any defenses, we will shift our efforts and focus to putting together a great mitigation package. Ultimately, most of our clients are interested in three things:
Keep me out of jail
Keep me driving
Keep a conviction off of my record
At Gillingham Law Office we work to meet your goals that are most important to you.
DON'T WAIT
Whether you decide to retain Gillingham Law Office or another law firm…act fast. Critical evidence pointing to your innocence (such as squad car video, bodycam footage and booking room video) may get lost or destroyed unless an attorney promptly files a motion to preserve it.  At Gillingham Law Office, we've had DUI cases dismissed when prosecuting authorities have failed to preserve potentially exonerating evidence. The point is, by waiting to hire an attorney you may miss out on successful legal defenses.
BUT CAN YOU DELIVER?
Attorney Mark Gillingham has handled hundreds of DUI cases as a criminal defense attorney and former Assistant State's Attorney. During his tenure in the State's Attorney's Office Mark distinguished himself as a capable DUI prosecutor and became the chief felony DUI prosecutor handling the most serious and complex DUI cases in Sangamon County, Illinois. Having practiced on "both sides of the aisle," Mark has developed a unique perspective in evaluating cases. He has won numerous "not guilty" verdicts at trial and has negotiated many dismissals, amendments and favorable settlements for his clients.  Regardless of your situation, Mark is capable of delivering the best outcome for you and your family.
LET'S GET TO WORK
If you or a loved one have been charged with DUI in Greene County (Carrollton), Calhoun County (Hardin), Jersey County (Jerseyville), Scott County (Winchester), Morgan County (Jacksonville), and Macoupin County (Carlinville), Gillingham Law Office is prepared to advocate for you well before the first court date.